Hi montañer@s! Today we are going to give some tips to avoid getting wet you your mountain shoes and also some tips and tricks to dry boots if finally not have to resist a big rain.
First of all, we should know what type of shoe we carry: if it is waterproof or if it is not. Within the world of the not waterproof, there are sneakers with the lattice of the fabric more open or more closed. Range 500 Fresh for example are slippers to warm weather and are highly recommended for hiking on very hot days. Even allow you to get wet foot and then drain the water from the inside of the shoe through the holes in the soleplate.
If we choose a waterproof hiker we will have much more security to not get wet feet. This type of footwear is inside a membrane which prevents water pass. These you can choose high or low shank.
If we choose a low shank shoe , we will carry the ankle more exposed and that also allows us to carry more airy and free foot.If we choose it high ankle is more subject. Regardless of the type of shoe that you choose always it is advisable to always carry over a pair of leggings in the backpack, especially if you are going to make trips of several days (Way of St. James).
With the gaiters we not get wet the bottom of the pants that is that finally ends up soaking up the upper part of the shoe if it rains a lot. The gaiter covers part of the pants and at the same time part of the boot, so they are the perfect accessory to keep both dry garments.
Another option is to choose pants that carry the built-in gaiter. It is the same system that carry ski pants but in this case are developed to ensure comfort during crossings. Legging pants they are usually all of them waterproof, so this option is valuable especially for the outputs to areas where the probability of rain or snow is very high, for example to make crossing with a snowshoe.
Dry Boots: And If The Boot Has Already Wet?
When it gets wet the shoe because it is not waterproof or while it is rain very intense has come to sink, there are certain practices that can help dry the boots in a quick way.
It is advisable to go in search of newspaper balls and put them on the inside of the shoe. Same it advisable to do so for the sweat.
It is also advisable to let them dry in a dry place and l.EXEs from a direct heat source, since with the humidity and the temperature altaas rubber soles can deteriorate.
Another trick is to remove cords and let dry apart. This allows the entire cord dry best and leaves open the tongue much better to well fill the boots with paper.
And you? Can some more trick think you to dry your shoes or your hiking boots? Feel free to share it!
Gallery
4 Tips on Choosing the Best Travel Clothes for Women …
Source: glamradar.com
Some tips for purchasing sun dresses – thefashiontamer.com
Source: www.thefashiontamer.com
Travel Blog
Source: lifelongvagabonds.com
Keep Your Feet and Your Work Boots Dry with These Tips …
Source: www.shoematters.com
ALEADER 8859WGrayBlack39 ALEADER Women's Quick Drying Aqua …
Source: www.findsimilar.com
Best 25+ Boot dryer ideas on Pinterest
Source: www.pinterest.com
Tips For Choosing The Best Sailing Boots
Source: www.mylorchandlery.co.uk
1000+ images about Beachy Boho-Chic Fashion on Pinterest …
Source: www.pinterest.com
Best Shoes For Travel 2019: Tips For Picking The Best …
Source: www.chasingthedonkey.com
Best 10 Important Tips for Diabetic Foot Ulcer Care
Source: www.diabeticpick.com
6 Tips To Keep In Mind When Picking Trendy Party Shoes …
Source: www.girlscosmo.com
How to Organize Winter Gear
Source: thestay-at-home-momsurvivalguide.com
1000+ ideas about Herb Drying Racks on Pinterest
Source: pinterest.com
Best 25+ Boot dryer ideas on Pinterest
Source: www.pinterest.com
20 Style Tips On How To Wear Rain Boots And Make Them Look …
Source: www.gurl.com
Tips for Picking the Perfect Wedding Shoes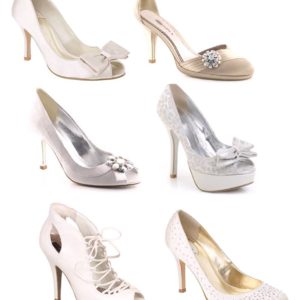 Source: www.wedding518.com
4 Tips on Choosing the Best Travel Clothes for Women …
Source: glamradar.com
Tips for choosing the right hiking boots and shoes for …
Source: www.pinterest.co.kr
Choosing the Right Men's Raincoat Outfit to Look Great and …
Source: www.royalfashionist.com
Tips For Choosing Walking Shoes -Famous Footwear
Source: blog.famousfootwear.com