AQVIA ®on created a stylish hiilihapotusjärjestelmän, which fits seamlessly into the style-conscious home.
All-AQVIA the sparkling AGA meet high standards of quality and performance requirements. Carefully thought-out choice of material thanks to the sparkling AQVIAn withstand the ease of everyday use. The device is sized to fit under kitchen cabinets.
The device does not require electricity, and the self-aerating process is simple, quick – and quiet. Bottle gets into position and out of the device with one hand. For ease of use hiilihapotuspainike is the front of the device.
There are two models: AQVIA Exclusive and AQVIA Balance.
AQVIA Exclusive Steel is your choice if you want to stainless steel as well as the ability to select the color you want modern and discreet range. The sparkling surface has been completely smooth and hard uuniemaloimalla stainless steel at high temperature. Here's how it highly resistant to wear.
AQVIA Balance is the newest and the sparkling already a test winner. Wise Guide evaluate Balance AQVIA the 2013 winner of the category Best value for money. According to the justification Balance "is a simple, produces plenty of bubbles and the amount of carbonic acid is easy to regulate itself". High quality and design eye-catching sparkling water maker is produced in Sweden.
Balance design similar to the popular Exclusive models and is technically identical. All Balance and Exclusive supplies (water, gas bottles) are both devices.
All the sparkling is ordering products !!
Hiilidioksiidipullot
Hiilidioksidipullomme go to all the sparkling market, not only in their own AQVIA®- and AGA / Sparkling Water -merkkeihimme, but also Wassermaxiin, Soda, Soda-Club and Soda-Freshiin.
Hiilidioksidipullomme suitable for up to the Source of Electrolux and AEG's Aqua Fizz -jääkaappimalleihin and Asko Homepub-refrigerator model to the built-sparkling water maker.
AGA dealers will exchange all the 425/430-gram carbon dioxide cylinders.
All AQVIA-sparkling water maker comes with a 425-gram bottle of carbon dioxide. One bottle of about 60 liters of water depending on how many bubbles in water is desired.
AQVIA Water Bottles
AQVIA water bottles you'll find the black and white in addition to many beautiful shimmering colors (currently only available in clear). Many colors of the bottle cap and base are made of stainless steel, which completes the elegant look.
Water bottles are PET (polyethylene terephthalate) and do not contain any BP. PET beverage bottle is a good material, and it is ideally suited for carbonated beverages and for CO2 which is dissolved in a drink. AQVIA water bottles are available in both 1 liter and 0.5 liter. Remember PET bottles must not be cleaned in the dishwasher.
Gallery
aqvia sparkling drinks hallon light finns på PricePi.com.
Source: pricepi.com
aqvia sparkling drinks exotic premium finns på PricePi.com.
Source: pricepi.com
Kolsyremaskinen Aarke Steel – bäst i test
Source: www.mynewsdesk.com
Essens Pære fra Aqvia » Smag af pære
Source: www.kitchenone.dk
Aga aqvia – Komfyr bruksanvisning
Source: sodbuh.ru
Best i test sodastream – Komfyr bruksanvisning
Source: sodbuh.ru
23 best SodaStream kolsyrat vatten och drinkar images on …
Source: www.pinterest.com
SodaStream Natural Pear 0.04L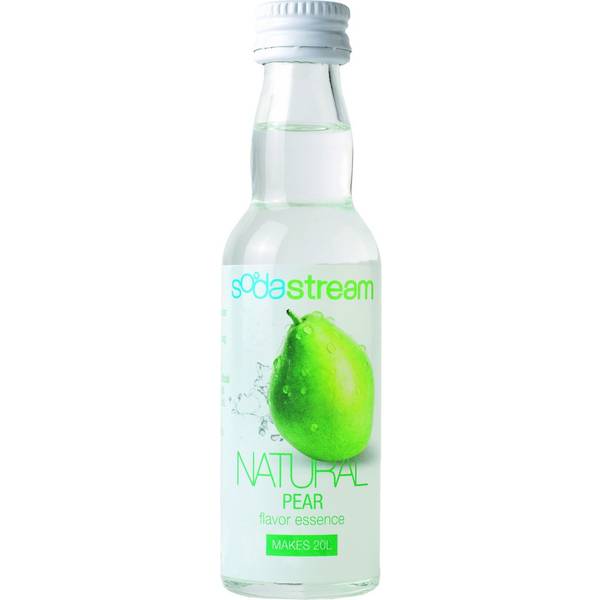 Source: www.pricerunner.se
Paket
Source: www.upptappat.nu
FORMIER® 5 Cylinder
Source: shop.aga.se
FORMIER® 5 Cylinder
Source: shop.aga.se
http://www.teknikproffset.se/Hem-hushaall-traedgaard …
Source: www.pinterest.com
85 best images about Kolsyrat Vatten on Pinterest
Source: www.pinterest.com
85 best images about Kolsyrat Vatten on Pinterest
Source: www.pinterest.com
Kitchenaid produkter‎: Cloud soffa
Source: kitchenaidprodukter.blogspot.com
85 best images about Kolsyrat Vatten on Pinterest
Source: www.pinterest.com
Kullsyremaskin og smakstilsetning
Source: www.expert.no
FORMIER® 5 Cylinder
Source: shop.aga.se
1000+ images about Kolsyrat Vatten on Pinterest
Source: www.pinterest.com
21 beste afbeeldingen van VeRF
Source: nl.pinterest.com