Test conditions
Test Location: Kungsleden (Swedish Lapland, Arctic Circle)
Number of Days: 12 days
Activity: hiking / traveling bivouac
Conditions: Clear / Cloudy weather, average temperatures to 8 ° C
Conditions of use: double roof tent and inflatable mattress in Nemo Equipment
Sleeping Bag Features
Composition: Isolation Thermal.Q™, Nylon 22D Dobby
Specifications: Designed to combine maximum lightness and insulation capacity. The concept deposited Lamina ™ is based on the principle of compartments which reduce the presence of cold zones. The Thermal.Q® technology offers outstanding compressibility. The main zipper ensures effective ventilation if necessary. The cut "mummy" guarantee an optimal weight for maximum thermal efficiency. The sleeping bag cup allows positiojn of natural feet. Windproof materials. adjustable hood.Compression bag included.
Weight recorded with compression bag (Long): 977 g
Sizes: Regular (198 cm), Long (213 cm)
Dimensions of compression bag: 15 cm x 33 cm
Colors: Gingko (neon yellow)
Manufactured in: China
Price: 220 € and 235 € in regular volumes
temperatures:

Comfort: 5 ° C
Comfort limit: 0 ° C
Extreme comfort: nc

Report comfort temperature / weight: 1.02
Report comfort temperature / volume: 6.09
Field test of the sleeping bag HyperLamina Spark 35
The HyperLamina ™ Spark 35 at Mountain Hardwear is presented on the website of the brand as the "synthetic sleeping bag with the best performance on the market." No more no less ! So I was very curious how would behave this two-week test in an environment that lends itself perfectly, the Arctic Circle.
First good surprise, the sleeping bag comes in a mesh bag and it also contains a compression bag equipped with 4 pre-stitched straps on the cover. A small detail which proved very convenient for me because it allowed me to store my every morning HyperLamina Spark 35 without difficulty in the lower pocket of my backpack. More generally, I was rather charmed upon receipt of the product by its look, with a nice bright yellow color and a red interior. The finishes are impeccable, the bag is compressible and resumes property its volume in seconds once extracted from the case.
The cut "mummy" bag coupled with the distribution of insulation panels at strategic locations (upper body and feet) was extremely effective during the coldest nights of the test. It was during a particularly windy night and interspersed with huge showers that I could measure the added value of this bag. While the tent was tossed in every direction and icy drafts penetrated the cockpit, the HyperLamina Spark ™ 35 has not moved and kept me warm, like a bubble protectice. In my alarm outside of down was wet, especially in the feet, but perfectly warm and dry inside. What happiness!
Another point that I really enjoyed is the positioning of the zip and length. Indeed, the zip to open the bag is positioned in the middle of the front panel and not the left or right like most competitors bags. The advantage?For me that moves a lot at night, it was much easier to find the zip I awoke with a zip bag positioned on the side! Moreover, sleeping mainly on the back or sides, at no time my body is come to support the zip at the risk of crushing the insulating membrane intelligently created by Mountain Hardwear over the entire inner length zip, and thereby creating a thermal bridge. Incidentally, it is held in place by velcro. Simple but effective!
Gallery
Mountain Hardwear HyperLamina Spark 35 Review …
Source: www.feedthehabit.com
Mountain Hardwear Hyperlamina Spark 35 Review
Source: www.outdoorgearlab.com
Mountain Hardwear Hyperlamina Spark 35 Review
Source: www.outdoorgearlab.com
Mountain Hardwear Lamina Sleeping Bag Review
Source: bag.firebeach.net
Western Mountaineering MegaLite Review
Source: www.outdoorgearlab.com
Kelty Cosmic Down 20 Review
Source: www.outdoorgearlab.com
Kelty Cosmic Down 20 Review
Source: www.outdoorgearlab.com
The Best Men's Backpacking Sleeping Bags of 2017 …
Source: www.outdoorgearlab.com
Western Mountaineering MegaLite Review
Source: www.outdoorgearlab.com
Mountain Hardwear HyperLamina Spark 35 Review …
Source: www.feedthehabit.com
Mountain Hardwear HyperLamina Spark 35 Sleeping Bag: Review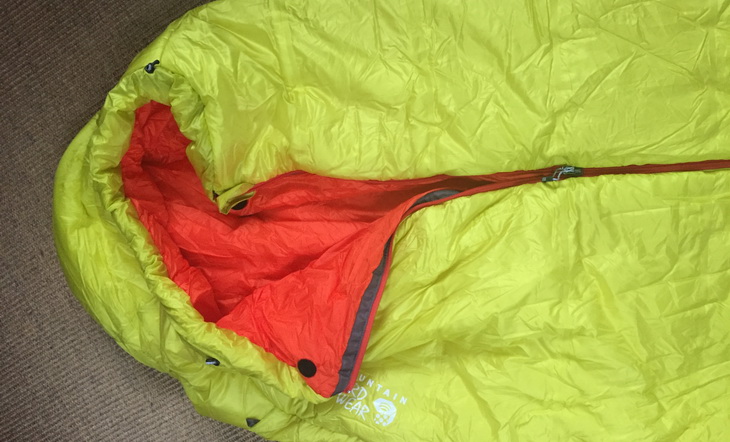 Source: hikingmastery.com
Mountain Hardwear HyperLamina Spark 35 Review …
Source: www.feedthehabit.com
Best Sleeping Bag Reviews (January 2018)
Source: www.hikinggearlab.com
Advice on Packing by Calculated Traveller Magazine
Source: www.calculatedtraveller.com
Mountain Hardwear Hotbed Spark 35 Sleeping Bag Regular …
Source: www.austinkayak.com
Mountain Hardwear HyperLamina Spark 35 Sleeping Bag
Source: www.calculatedtraveller.com
Mountain Hardwear Scrambler RT 35 OutDry Pack
Source: outdoorsmagic.com
Sierra Designs Backcountry Bed 700 Review
Source: www.outdoorgearlab.com
Mountain Hardwear Hotbed Spark 35 Sleeping Bag Long …
Source: www.austinkayak.com
Mountain Hardwear HyperLamina Spark 35 Sleeping Bag
Source: www.calculatedtraveller.com