Test synthetic sleeping bag Quechua Sleepin'Bed 5. Ultralight during three nights in the Baronnies. Incorporating a mattress, sleeping bag two in one it meets the needs of hikers?
Test conditions:
Test Location: Baronnies
Number of nights: 3
Accommodation: tent
Terms of the bivouac: camp between 450 and 850 m and 1182 m bivouac
Weather conditions: dry nights
Clothing: underwear
Recorded T ° min: 15 to 19 ° C
Description:
Type of bag: Synthetic
Specifications: sarcophagus shape-ergonomic collar-zip anti-cold ¾ to the side and zip opening at the base-self-inflating mattress ¾ integrated in bag
Composition: Lining and shell: 100% polyamide
Filling: 100% polyester
Mattress: Shell: 100% polyester. Filling: 100% polyurethane.
Weight (with cover): 1710g in size M, 1860 g in size L, XL Size 2060g (including mattress 550g)
compressed volume: 37cm x 20 cm; 11.6 l
Report comfort temperature / weight: 1.93; 1.36 (without mattress)
Report comfort temperature / volume: 12.06
Sizes: M up to 170cm-185cm L until-until 200cm XL
Colours: black / gray-green / black-red / black (limited edition)
Manufactured in: China
Price: € 89.90
Temperatures in 13537 (data constructor):
Comfort: 4 ° C
Limit: -1 ° C
Extreme: nc
Points forts :
Price
Weight in view of the 2-in-1
Weak points :
Volume
Using impractical mats (installation and storage)
Fabric quality (no fiber tear stop)
Reviews:
Construction: 5/10
The cut proposed by the sleeping bag is a classic form sarcophagus. The interior fabric, 100% polyamide is moderately pleasant to the touch. It also seems easily denaturable time (not fiber ripstop for example to avoid tearing).
The feet in the opening zip is an element of considerable comfort in hot weather and provides in pa
Thermicity: 7/10
Assessing thermicity could not be properly evaluated Baronnies in view of the warm nights (between 15 and 19 ° C).
The zips were able to play their role of thermal regulator and avoid sweating. I personally would have preferred a double side zipper that goes from head to toe, allowing to play at will with thermal regulation.
Gregory then tested in the bag Belledone at 5 ° C. Good behavior of the bag.
Praticabilité: 5/10
The side zip does not get caught in the fabric when opening or closing the bag. The collar is not adjustable, shame!
The mattress is housed in an inconvenient location and comes out regularly in spite of the cord system that maintains the. Finally, the nights were pleasant when I left the floor mat on location and as I slid under the sleeping bag.
In addition, the storage of the sleeping bag 2 in 1 imposes bend instead of into a ball in its cover. Ultimately, this may damage the fiber and alter the thermal capacity of the bag.
Still on storage, it is difficult to get the initial compression volume and the product is bulky when slipped in his backpack.
Gallery
Love Summer With The Decathlon Family Camping Range
Source: www.blogarama.com
Forclaz 10/15° Ultralight Bivouac/Trekking Sleeping Bag …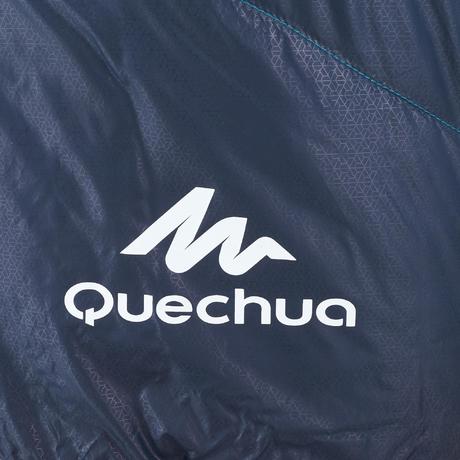 Source: www.quechua.co.uk
Sleeping Bags & Mats Price in India. Buy Sleeping Bags …
Source: bechdo.in
Sleeping Equipment
Source: www.decathlon.co.uk
Trapped in sleeping bags w/C
Source: www.doovi.com
FlyTop Green 2 Person Camping Tent Lightweight Outdoors …
Source: www.active-writing.com
FORCLAZ 0° Hiking Sleeping Bag ULTRALIGHT Red
Source: www.decathlon.co.id
Quechua Bionnassay -5 Mummy Four Season Sleeping Bag …
Source: hubpages.com
88bags & backpacks station: MOBI GARDEN Collection
Source: 88bags.blogspot.com
Quechua Forclaz A100 Reviews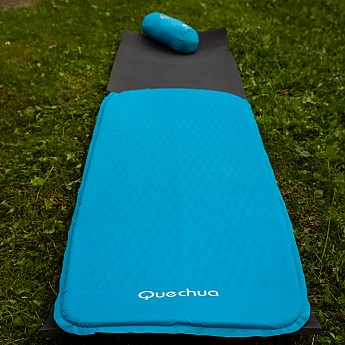 Source: www.trailspace.com
FORCLAZ 0° LIGHT
Source: www.decathlon.fr
Sac à dos Oesprey Aether 60L
Source: worldtour-outdoorexperience.com
Lapak Koutdoor deni1987
Source: www.bukalapak.com
Quechua S10-Ultralight-Right Sleeping Bag 8206783: Buy …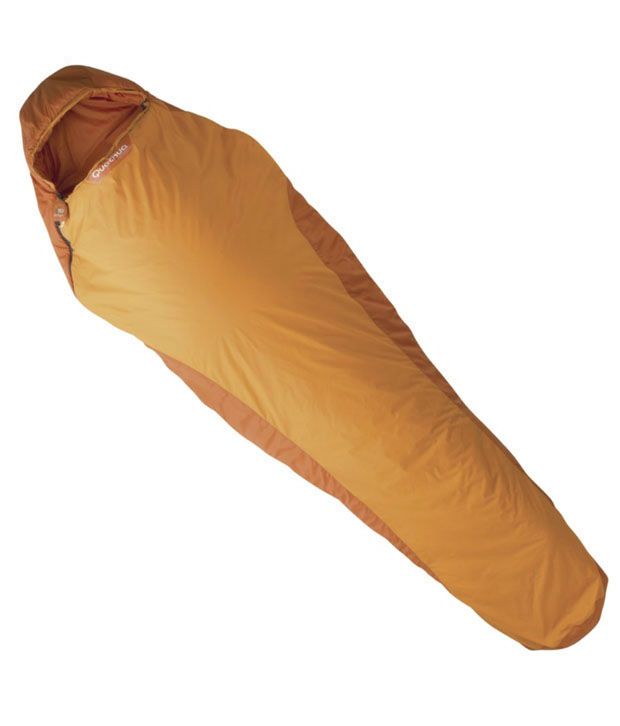 Source: www.snapdeal.com
Quechua S10-Ultralight-Left Sleeping Bag Best Deals With …
Source: cheapestinindia.com
FORCLAZ 0° Hiking Sleeping Bag ULTRALIGHT Red
Source: www.decathlon.co.id
500 trekking sleeping bag 0° light orange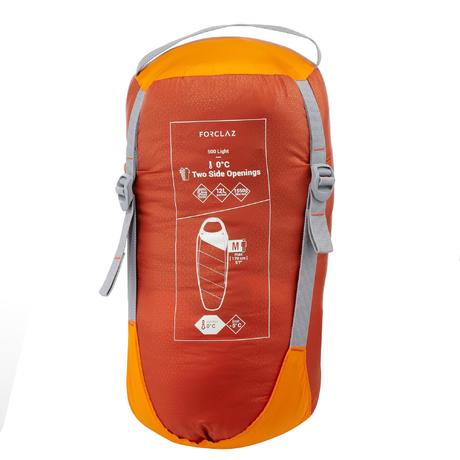 Source: www.quechua.co.uk
58 Compact Hiking Tent, Nylon Oxford Waterproof Dome …
Source: www.active-writing.com
Love Summer With The Decathlon Family Camping Range
Source: www.blogarama.com
Saco dormir Plumas Wingace 800 Budget Down sleeping bag …
Source: www.doovi.com