In this post I show you the absolute Evergreen under the vacuum jugs: the Stanley thermos 'Classic'. With its centuries-old tradition and the quality promise of guaranteed for 25 years the legendary stainless steel flask from the United States is to train, where usage conditions are particularly hard.
Stanley is committed to the task, to develop the longer than a generationthermos. With me, you can learn what's the success secret behind and what makes the Stanley classic thermos to something so special.
Executive summary
the legend of the thermos
extremely robust, impact resistant and perfectly processed
superior insulation (up to 24 hours)
leak-proof with extra large mug
25-year warranty
free of BPA and other toxic substances
Our test results for the Stanley classic thermos
The Stanley classic thermos is the main protagonist in the following product video. Find out everything you need to know around this unique product in only two minutes.
You have to be sure this thermos? Here you get directly to the Stanley thermos classic 1.0 litre or theStanley classic thermos 2.0 l.
The Stanley classic thermos flask test
The history of the Stanley thermos
Surely you know the slogan: quality is by always. At the Stanley classic thermos has come true this wisdom fully. Since time immemorial, it convinces with maximum durability and exceptional quality.
The jug was originally developed for the daily work of farmers and craftsmen. It was top premise, that the equipment even under extreme conditions is still always functional.
According to the motto "from father to son", Stanley also offers the security of guaranteed for 25 years. The beautifully simple design makes the vacuum flask timeless. Therefore it is hardly surprising that this American export success despite its centuries-old history is still considered the thermos of superlatives .
The processing of the Stanley classic thermos
Robust and well isolated
The Stanley classic thermos to accompany you faithfully through any everyday situation. Therefore, nothing has been left in their development to chance. Made of high quality 18/8 stainless steel, the product design is based on the tried and true principle of thermos with double-wall vacuum insulation.
The Stanley insulating kannen are produced even today with great attention to detail and care. This one creates incomparably robust jug, providing a near-perfect insulation. Hot and cold favorite drinks can be kept up to 24 hours on request temperature alike. See  CARSWERS for water bottles made of aluminum.
Free from toxins and BPA
Like all insulating pots by well-known manufacturers also the Stanley thermos is free of BPA and other toxinsclassic as you unfortunately can find her products at many no-name. A small but fine detail, that also shows how meaningful is the investment in a high-quality vacuum jug .
The functionality of the Stanley thermoses
Impact-resistant, leak-proof and user friendly
The Stanley pot is completely thought out. This supports not only its durability, but makes them for you also very user friendly. So the unique hammered coating ensures a particularly resistant outer cover.
The vacuum jugs mug is around 240 ml not only pleasantly large, but also extra isolated. The folding carrying handle was robust and reinforced for his long-time commitment.
Of course, is the leak-proof stainless steel pot and can be easily transported lying down. Schwapp-and stable Furthermore, the Thermo jug convinces their easy cleaning with water and detergent.
The design of the Stanley classic vacuum jug
To design of this thermos, I probably need say not much. On the one hand classic on the other hand according to the approach of "Form follows function".
Everything about Stanley classic thermos says clearly and bluntly: "Do with me what you will, I let you in any situation in the lurch." Somehow reassuring, if you can rely on his tool.
Applications of Stanley classic thermos
The manufacturer itself speaks of a true battleship. Accordingly, the classic pitchers get whopping 1-1,5 kg on the scale. You are so not for situations that require lightweight luggage by friends.
Made for real men, the Stanley are classic jug the advantages but, where became worked under extreme conditions . Whether land or forestry, craft and horticulture, the Stanley pot of classic is here the ideal companion for you.
Motifs for your thermos
Because the Stanley bring pretty much all thermos what you can wish you can certainly waive a motive! Through their unique alloy, namely resisted any kind of additional embellishment.
If you definitely have a motif on your thermos want, you'll find a thermos that meets all your requirements with us safely.
The Stanley classic thermos is not entirely suitable for you? No problem! We offer the matching thermos for every taste and every occasion. All vacuum jugs we were thoroughly tested, so you have as much pleasure in our products.
For example one the following thermos flasks could appreciate as an alternative of to the Stanley classic.
We are looking forward to your feedback!
Our products are only good if you really like them. That is why we need your opinion! Write a comment and tell us what you think about our site.
You can find our content super? You want to know more about our product range? Simply subscribe to our newsletter and follow us on Facebook and Google+.
Gallery
Stanley Classic Vacuum BottLe 25 OZ Price In Pakistan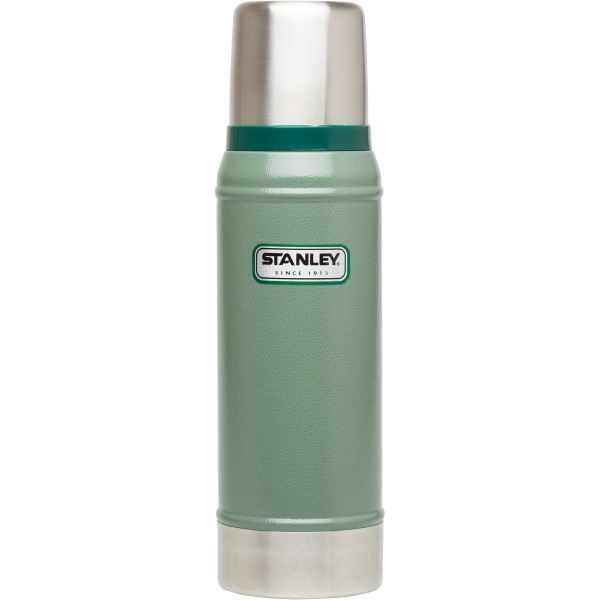 Source: homeshopping.pk
Stanley® Classic 1.1-qt. Bottle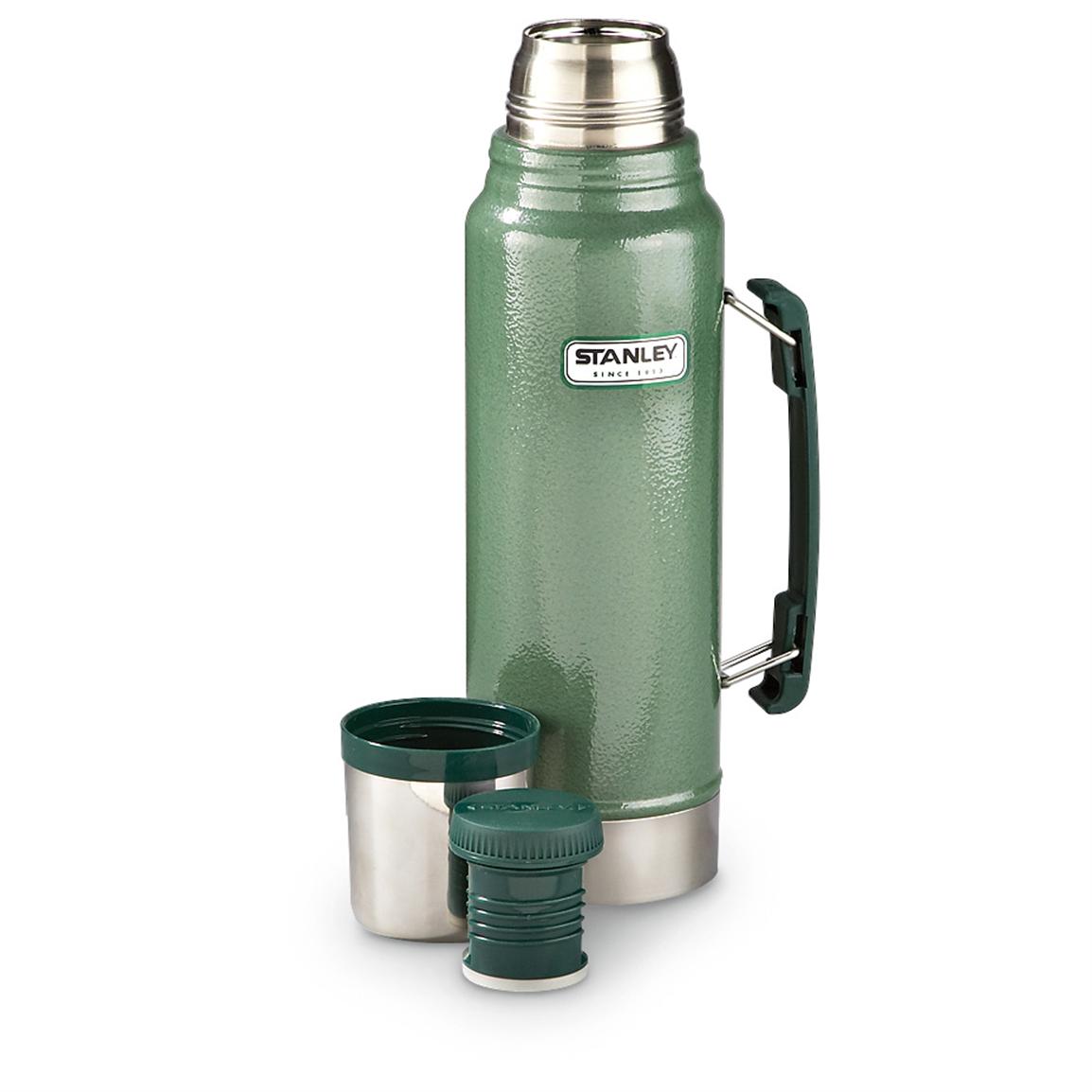 Source: www.sportsmansguide.com
Stanley Classic 709ml Food Flask
Source: www.ebay.com.au
Stanley Thermos Review
Source: offgridsurvival.com
Stanley Classic 1.4QT Vac. Bottle : Target
Source: www.target.com
Thermos Stainless King Drink Flask, 0.47L, Blue
Source: www.flaskdirect.co.uk
Stanley 7QT Heritage Cooler with Classic 1.1QT Vacuum …
Source: www.amazon.ca
Bodum Bistro 2 Slice Toaster, Black
Source: www.flaskdirect.co.uk
Grunwerg Drinkpod 200ml Stainless Steel Vacuum Flask Flame Red
Source: www.flaskdirect.co.uk
Thermos ThermoCafe Soft touch Travel Mug, Moss, 420ml
Source: www.flaskdirect.co.uk
Grunwerg Drinkpod 300ml Stainless Steel Vacuum Flask Berry …
Source: www.flaskdirect.co.uk
Aladdin Latte Leak-Lock Mug, 0.25L, White
Source: www.flaskdirect.co.uk
Ultimate Base Camp: Eight things to bring culinary cool to …
Source: reviews.mtbr.com
Mele & Co Tiny Town Candy Store Musical Jewel Case
Source: www.flaskdirect.co.uk
Stackers Jewellery Travel Box Bright Orange Lining
Source: www.flaskdirect.co.uk
Bodum Pavina Espresso Set of 2 Glass Mugs, 100ml, Black
Source: www.flaskdirect.co.uk
SQ Professional Retro Stainless Steel Cutlery Set 24 Pcs …
Source: www.flaskdirect.co.uk
Polar Gear Bento Lunch Box with Ice Pack, Turquoise, 1.1 Litre
Source: www.flaskdirect.co.uk
Stanley SILVER Legendary Classic Extra Large 1.9L Thermos …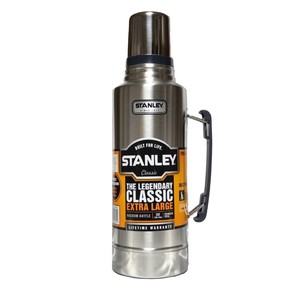 Source: www.ebay.co.uk
Stanley Classic Food Jar 500ml Green buy and offers on …
Source: www.trekkinn.com