Test conditions
Test Location: Toubkal Massif
Type of growth: hiking (or trekking) in complete autonomy (with tent and food for 6 days)
Number of nights: 4 and 1 tent shelter.
Conditions: medium mountains in summer conditions and daytime temperatures between 15 ° and 35 ° depending on altitude. Relatively windy night with minimum temperatures around 0 ° minimum.
Clothing: underwear.
Sleeping Bag Features
bag types: 90/10 duck down
Interior Fabric: WR Ristop Asali Kasei
Shell: polyamide WR Ristop Asahi Kasei Impact
Specifications: according to Phonecations.com, Ergonomic fit-anatomical hood-collar-long double slider zip-compartment H-combinable bag-comes with storage case and compression bag
Filling: 465 g S – M 500 g – 534 g L
Quality of swelling: 650+
Weight: S: 865 g; M: 937 g; L: 1004 g. Weighed 975 g M without the cover (25 g)
compressed volume: 6.8 liters
Size: S (up to 1m70) – M (up to 1m85)-L (up to 2 m)
Circumference: 168/145/103 cm
Colour: Green
Manufacturing location: n
Price: from 269,00 € (S size) – € 279.00 M
Temperature (EN 13537):

: 3 ° C
Limit comfort: -2 ° C
Extreme comfort:-18 ° C

heat index (the weight in kg x duvet cu): 325
Our comfort temperature: T ° comfort = -0,0413x heat index + 14.1 = 0.67 ° C
Heat Index / weight ratio: 325
Report comfort temperature / weight: 1.03
Report our comfort temperature / weight: 1.01
Heat Index / volume ratio: 47.79
Report comfort temperature / volume: 7
Report our comfort temperature / volume: 6.85
Test Ground in the High Atlas
Construction: 9/10
Thermicity: 9/10
Praticabilité: 10/10
Swing 500 in Valandré is a classic, a quality entry. Sleeping Bag 2/3 seasons, it corresponds exactly to the quality of the Pyrenean brand. Two other models exist in this range: Swing Swing 700 and 900 for lower temperatures.
The sleeping bag is very good quality with very good materials. The finish is there. Inside, the sleeping bag is very comfortable. We feel the sweetness of the duck feather (certainly less comfortable than the goose but more than synthetic). With temperatures between 0 ° and 10 ° in the Massif du Toubkal, the comfort temperature of the bag was reached (3 ° C) but no cold sensation was felt. The feet are warm and the temperature inside is homogenous. The bag can therefore easily be used to temperatures around 0 ° C with a sleeping bag
The inner flange is easily adjustable with a cord and Velcro. The cap is very comfortable and brings a real feeling of warmth.
Volume side, the swing 500 is in line with Valandré bags with a very good compression rate and a relatively low volume for a duck down. Also note the weight of less than one kilo of the sleeping bag in Mr. other words, it fits easily in a backpack without significantly increasing the load.
Despite the entry-level course you pay the Valandré brand and quality of the French finish with a price around € 280.00 in size M.
Gallery
780 best Matériel Outdoor images on Pinterest
Source: www.pinterest.com
Valandré Swing 500 Sleeping Bag M Petrole online bestellen …
Source: www.bikester.ch
Valandré Swing 500 Sleeping Bag M Petrole
Source: www.campz.ch
Valandré Swing 500 Slaapzak en Inlet M petrol I Eenvoudig …
Source: www.bikester.nl
Deuter Neosphere -4 : Sleeping Bags : Snowleader
Source: www.snowleader.co.uk
Valandre Swing 500 Sleeping Bag Slinks buy online in the …
Source: www.bergzeit.it
VALANDRE SWING 700 SLEEPING BAG SLINKS SLINKS buy online …
Source: www.bergzeit.co.uk
Body bag gagnam style
Source: www.doovi.com
Valandré Swing 500 Śpiwór L petrol
Source: www.bikester.pl
Valandré Swing 500 – Sac de couchage
Source: www.bikester.fr
Valandré Swing 700 Sleeping Bag S Bronze
Source: www.campz.at
Cold Weather Down Sleeping Bag Reviews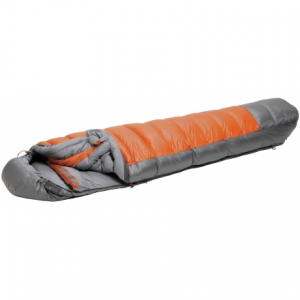 Source: www.trailspace.com
Valandré Swing 500 Slaapzak en Inlet S petrol I Voordelig …
Source: www.bikester.nl
Valandré Swing 900 Sleeping Bag M Curry online kaufen …
Source: www.fahrrad.de
Valandré Swing 500 Slaapzak en Inlet S petrol I Voordelig …
Source: www.bikester.nl
Body bag gagnam style
Source: www.doovi.com
Valandré Swing 700 Sleeping Bag M Bronze online kaufen …
Source: www.fahrrad.de
Liberty Mountain – Categories
Source: www.libertymountain.com
Valandré Swing 500 Slaapzak en Inlet S petrol I Voordelig …
Source: www.bikester.nl
Valandre Swing 500 Daunenschlafsack im Test
Source: www.bergzeit.de